A prospectus is delivered to all applicants before lease agreement is finalized. Oak Crest Mobile Park is governed by the state and Orange County, Florida according to state statute 723.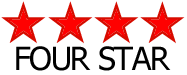 Looking to buy or sell a manufactured home?
Call David Thomas
407.864.6663
Oak Crest is an Owner occupied community.
407.295.2090

Price includes:
Up to $3000 in Upgrades, Porch, Setup, AC/Heat, Steps and Skirting!

ORDER THIS HOME FOR
$66,900.00
*Tax, tag and title not included.
Site Rent includes
Water
Sewer
Yard waste, garbage,Recycle pick up and Large area mowing!!!
Amenities
Laundry facilities
Basketball Court
Playground
Picnic Area
Clubhouse
Storage Lot
Some sites have access to Fishing and canoeing!!!
RV site available for long term lease!.