A prospectus is delivered to all applicants before lease agreement is finalized. Oak Crest Mobile Park is governed by the state and Orange County, Florida according to state statute 723.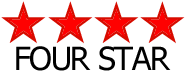 Looking to Buy or Sell a Manufactured Home?
David Thomas
407.864.6663
Site Rent Includes
Water, Sewer, Yard Waste, Garbage, Recycle Pick Up and
Large area mowing!!!
Amenities
Laundry facilities, Basketball Court, Playground, Picnic Area, Clubhouse, Storage Lot
ORDER A NEW HOME TODAY!
FLOOR PLAN ALREADY PRICED!
COMING SOON
A NEW HOME FOR THE NEW YEAR
New 2021 Champion Home
2 Bedroom, 2 Bath,
Many Upgrades, A GREAT VALUE

$76,500.00