A prospectus is delivered to all applicants before lease agreement is finalized. Oak Crest Mobile Park is governed by the state and Orange County, Florida according to state statute 723.
Picture by Mariza Thomas -Lake Orlo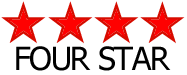 Looking to buy or sell a manufactured home?
Call David & Mariza Thomas
407.864.6663

ORDER A NEW HOME TODAY!
SITES AVAILABLE!



Oak Crest is an Owner occupied community.
407.295.2090